Matthews Kia of Clay makes securing competitive auto loan rates a breeze for New York Kia fans. The knowledgeable auto sales staff at our Kia dealership near Clay is here to help you find the ideal Sorento, Sportage or Certified Pre-Owned vehicle that suits your needs, all while working hard to find the low rates you deserve.
Our Kia finance experts understand the importance of feeling comfortable and confident when it comes to financing a new vehicle. Regardless of the new Kia Soul or used car of a different make you want, trust our team to make the financingprocess smooth and efficient so you can hit the road in your new Kia SUV or pre-owned sedan in no time.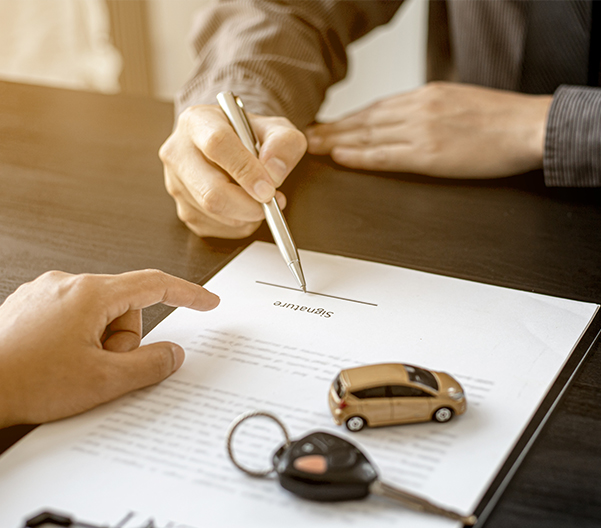 Car Loan & Kia Financing FAQs
Should I finance a new Kia or a used car?
Ultimately, the choice between new and pre-owned vehicles depends on your financial situation and lifestyle. While new cars boast cutting-edge technology and features at a steeper cost, pre-owned vehicles provide a more budget-friendly option with the potential for greater value. Assess your budget, needs and the car's condition to make the best decision for you.
How much should I put down for a new Kia or used car?
The required down payment to finance a new Kia or pre-owned vehicle can differ. In general, offering a larger down payment can decrease your monthly installments and minimize the overall auto loan interest you'll incur throughout the loan's duration.
How long can I finance a new Kia or used car?
While the duration of an auto loan may differ, the majority of lenders typically provide loan periods ranging from 36 to 72 months. Extended Kia loan terms lead to reduced monthly car installments but can result in higher interest expenses over time. The key is to find a balance between your monthly budget and the total cost of the car loan.
How are auto loan interest rates calculated?
Auto loan interest rates are influenced by various factors such as your credit score, loan duration and the vehicle's age and condition. A higher credit score typically results in lower Kia financing interest rates.
Kia Financing in Liverpool, NY
Whether you're looking to upgrade to a new Kia Forte or competitive first-time car-buyer loans, our Kia dealership in Liverpool will support you throughout the entire process. If your questions aren't addressed here, feel free to contact Matthews Kia of Clay. We look forward to helping you finance a new or used Kia in New York.